Oh, Great! Another Headhunter! - Said No One Ever.
Discover new career opportunities based on your skills, company culture, and personal preferences. Roango gives you the freedom to control your privacy; choose the jobs you want to apply for, the information you want to share, and whom you want to share it with. Simple as that.
Build a Beautiful, Smart CV
Get a professional, well-designed CV within minutes. Add your skills, experience and culture preferences, and start applying to new opportunities.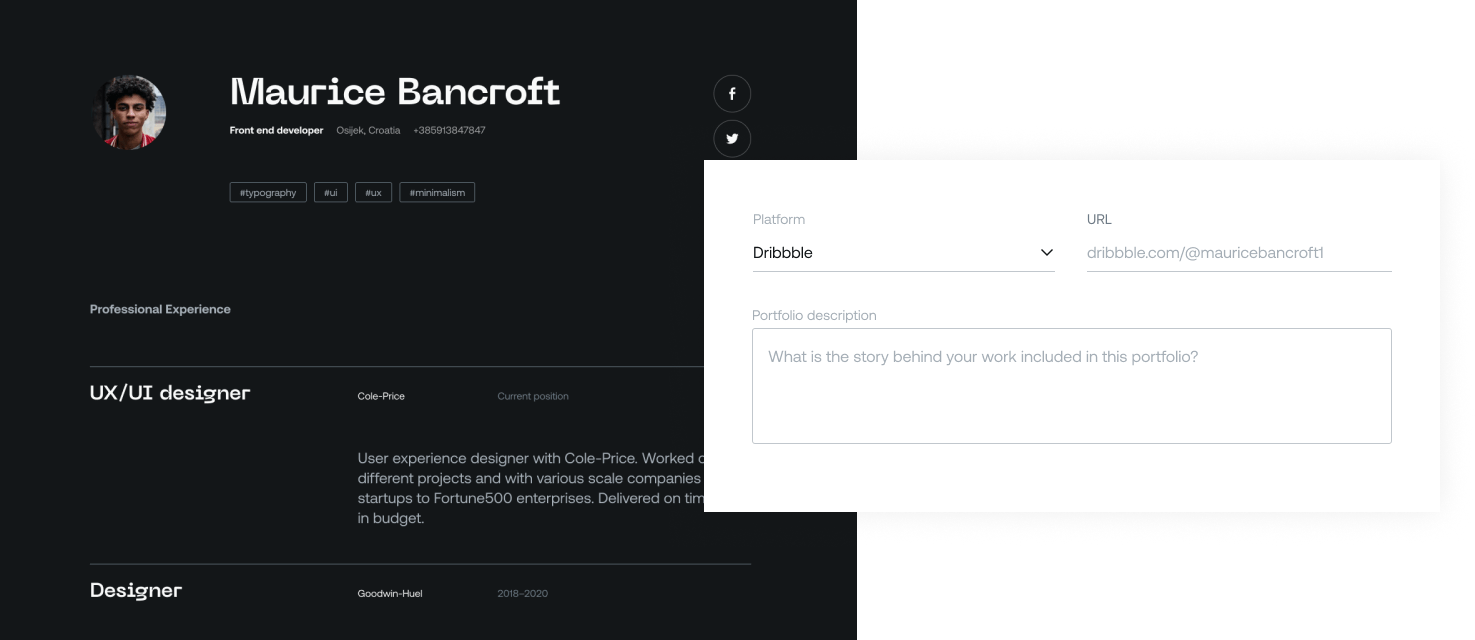 Discover Opportunities and Companies
We shed a light on what interests you most in your job search. Take a sneak peek, explore company profiles and opportunities.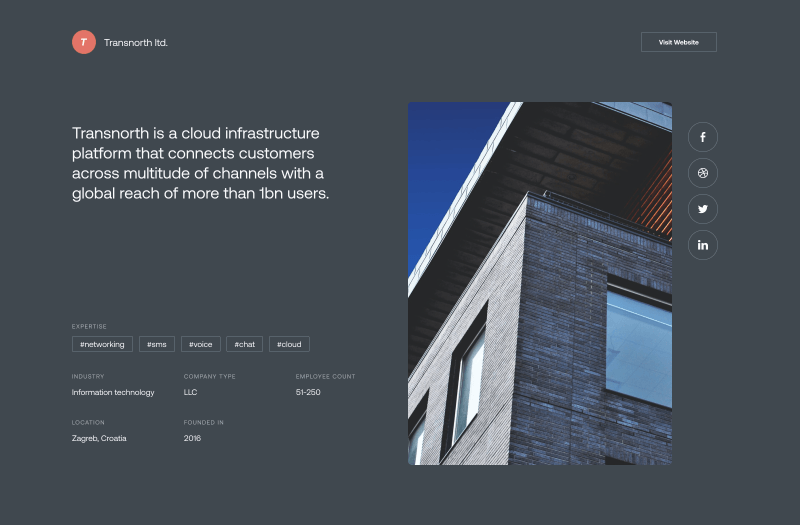 Go Stealth, Apply Anonymously to Openings
Your profile is not searchable. You decide whether the company can see your full profile or an anonymised version of your profile when you apply to an opening.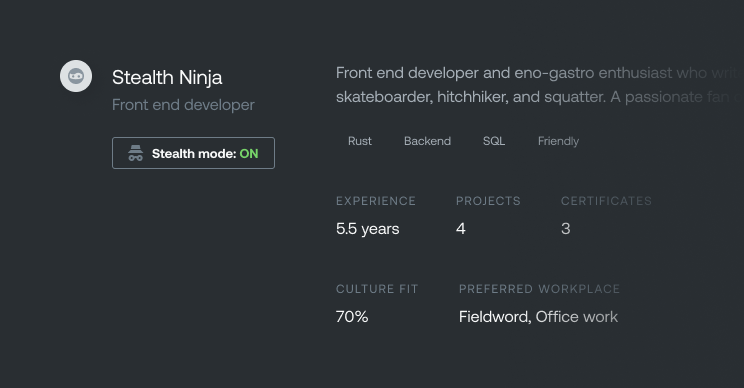 Discover Companies That Fit Your Culture Preferences
We all want to feel good at the place where we spend the third of our day. Roango helps you find a company that matches your work culture preferences.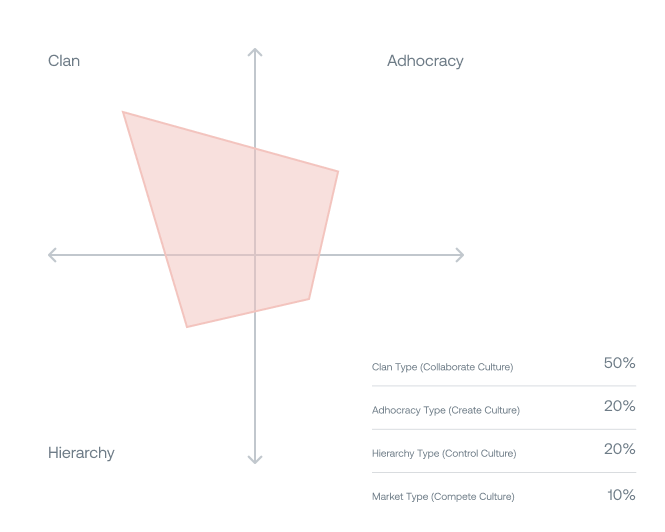 Work From Your Home, a Fancy Office or a Remote Beach
Discover remote, hybrid and on-site opportunities from global thinking companies.
Get Invited to Apply for Openings That Match Your Profile
Once you build your profile you can check out openings or sit back and relax. You will be notified when there is an opening invitation waiting.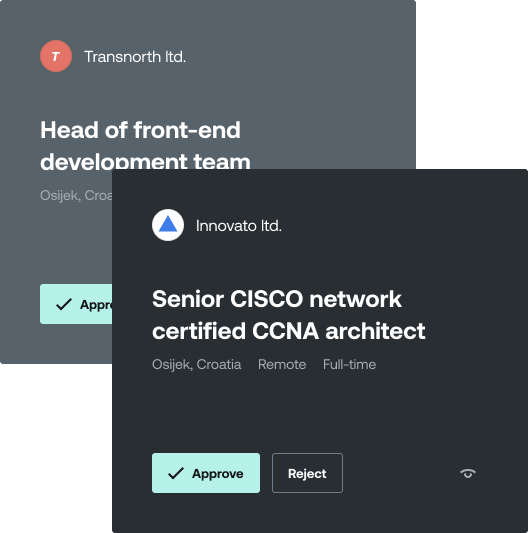 New to the Industry? You Are Welcome Here.
Roango is the place to be to kick-start your new career, find an internship and discover great companies that invest in talent in their early stages.
It's Free,
You Are Paying With Your Data
No headhunters, no hidden fees. We connect you to companies directly seeking talent, no middlemen. Find great openings, working culture with no-bullshit benefits. We plan to add optional paid features to enhance your experience.
Check Out the Complete Feature List
Build a beautiful, smart CV

Focus on what matters - skill

Profile and search privacy

Anonymous applications to openings

Discover many exciting opportunities

Explore various attractive companies

Get invitations for openings that fit you

Find a company culture that matches you

Remote, hybrid, and on-site opportunities

Free for talents, no hidden fees

No headhunters

Prospect friendly zone